Intro
The SR app gives medical practice personnel an easy way to manage appointments, confirm schedules and view metrics on messaging to patients.
EXPERIENCE STRATEGY
The goal of the SR app is to help alleviate the pain of managing a busy medical practice for all staff including the doctors and practitioners. All of the data is backed up and synced on the SR platform ensuring no loss of data and keeping everyone on the same page. Saving the practice redundant clerical duties frees them up to attend to patients and save practice and patients money.
PROCCESS
The idea for this mockup came from user feedback, a high number of which requested a mobile app. After creating rough concept drawings I created a wireframe and prototype in Adobe Experience Design. Using the preview feature I was able to make a simulation video of a click-though (as seen below the following image). I then solicited feedback from our user researcher. She mentioned that users are also request an Action List Schedule as well as a method to send secure messages to patients.
GOALS
This project was a exercise for in product design, solicite feedback and learn to use Adobe XD.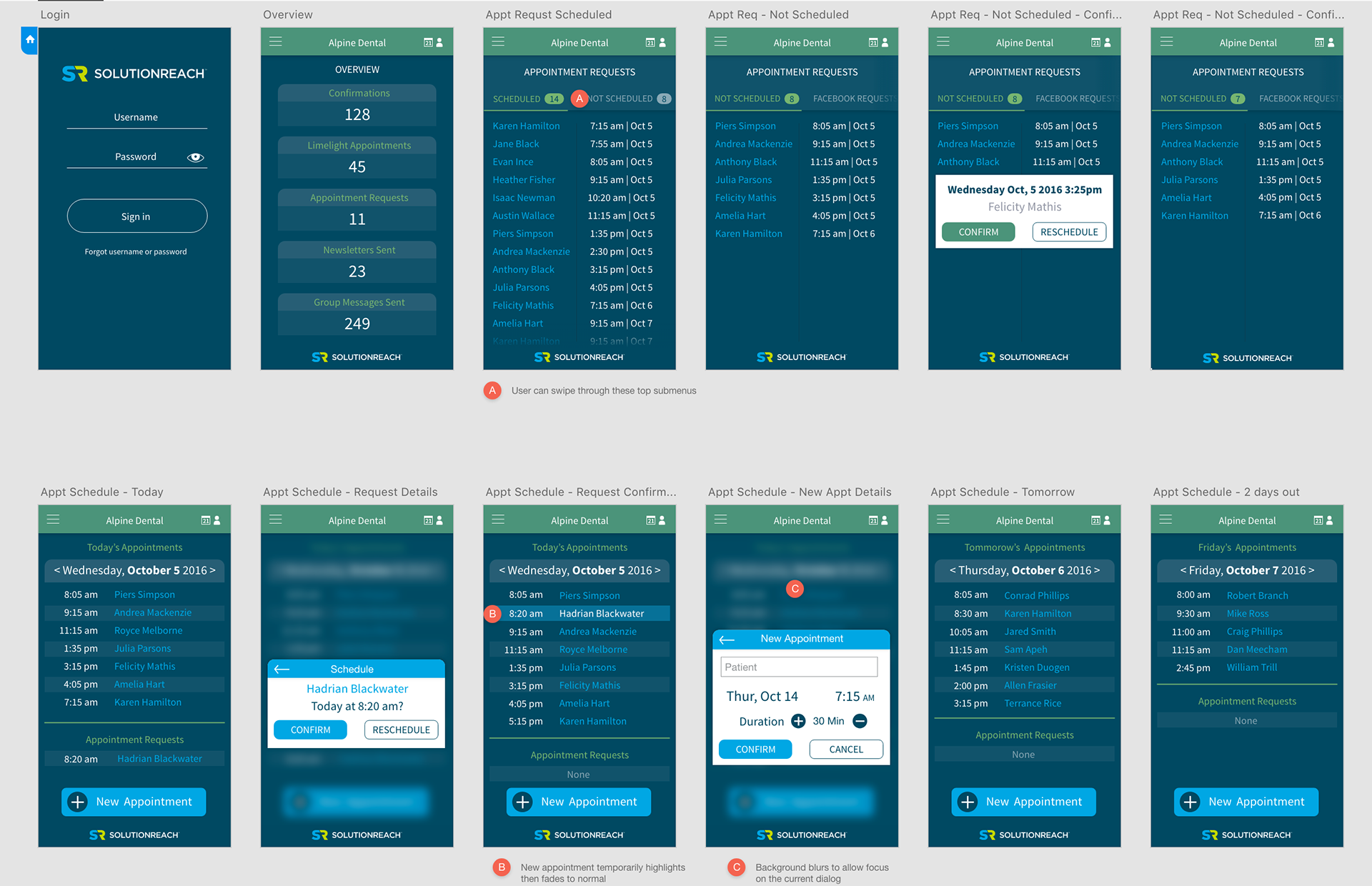 A brief prototype walkthrough