Intro
The Trail Series app provides an easy way to get all of the up-to-date information participants need about each race and the series as a whole.
Experience Strategy
This app was designed for race series participants to easily be able to find all the information they needed in one place. A user can click on the night's race, get directions, get news and updates from the Race Director and even check their standings. The goal is to make a seamless hub for the race series.
Proccess
The Problem with the Trail Series has been a series lack of central information. Participants not only had to check the Website for race details and results but had to  follow the Race director on Facebook to get the latest updates and news. The Brand also lacked consistency across Web, posters and merchandise.
The first phase of research has been looking at comparable apps and talking with participants on what features they desired to see in such an app. One runner said "the distance and location of the trails is something I use all the time." Being a participant of the events for years myself,  I loved the concept of being able to read updates/news from the Race director via the app and having the location/maps on my phone would ease up on the confusion of finding the events.
Goals
The goal of the navigation is to make the buttons large, easy to read and understand as well as give space between buttons so that a user is unlikely to click on the wrong item. The color scheme is aimed at making the contrast a way to quickly identify what is most important and likely to be the next action. I would like to refine concept by creating a desktop mockup as well. Continue to seek more feedback and focus on the most requested features.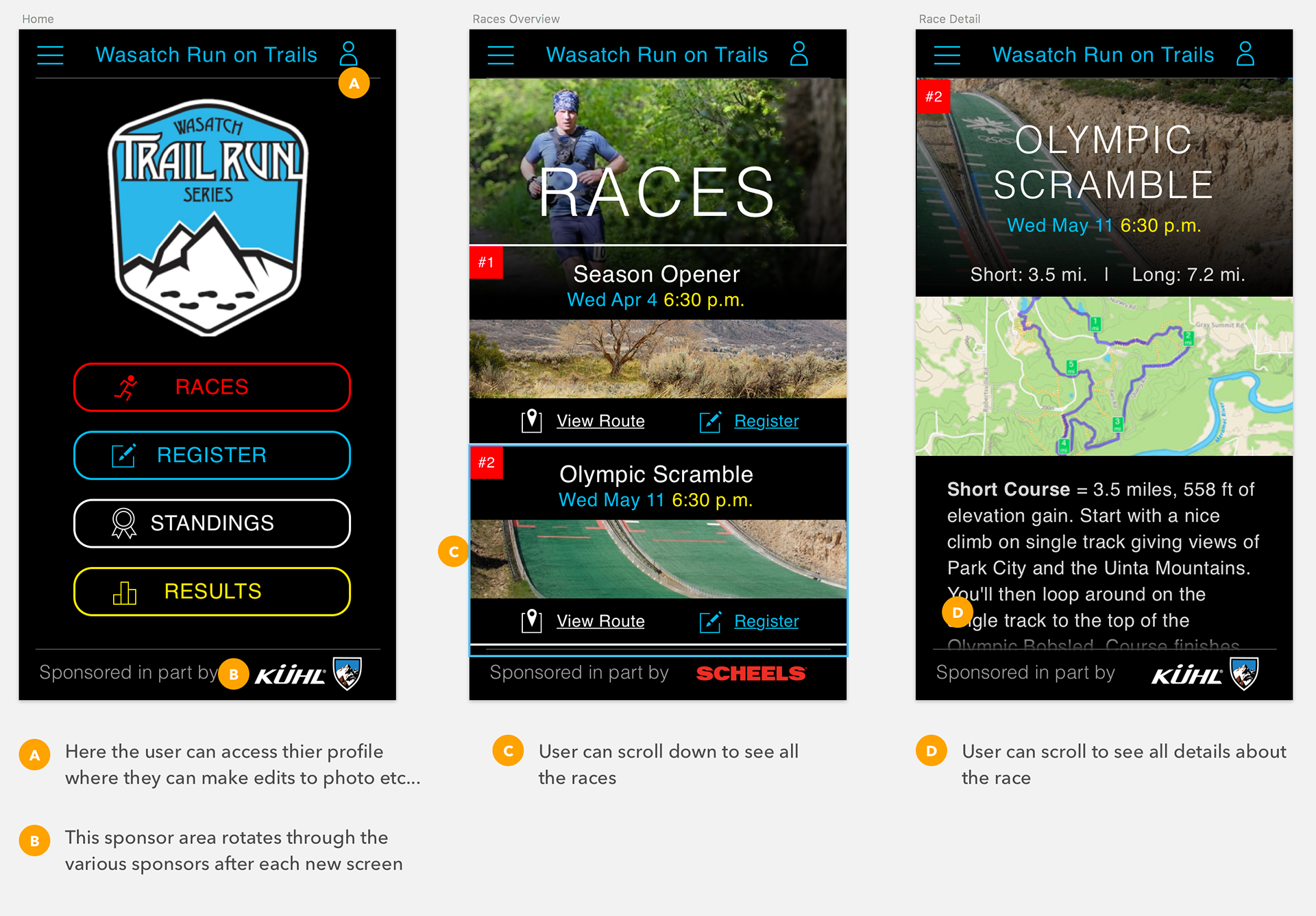 Tools Used
Adobe Photoshop
Sketch
Pen and Paper